A successful marriage requires

court marriage

certificate, always with the
courtmarriageconsultant.com
WELCOME TO COURT MARRIAGE CONSULTANT
A FEW WORDS ABOUT US
Court Marriage in Delhi NCR
is arranged according to the Special Marriage Act, of 1954. Court Marriages can be solemnized between a male and female of any caste and religion. Even for foreign couple
Court Marriage
is also the best option. The procedure of the Court Marriage is very simple and easy. All the rituals and traditions are followed by Court Marriage, so that it may be valid everywhere in the world and in all sections of society. If you are looking for
Court Marriage in Ghaziabad
you can choose a court marriage consultant Court Marriage rituals are very different from traditional marriage. All can easily apply for the Court Marriage, it's a very easy process. Registration of Court Marriage is a must to make it valid. After the completion of marriage, a marriage certificate is given to couples as a valid proof to show if required. Thus in Court Marriage, all the formalities must be completed to give solid protection to married couples. Court Marriage in Faridabad on the Same Day and Get a Certificate The bride and bridegroom of either the same religion or different religions and castes are eligible for
court marriage in Faridabad
. The bridge or bridegroom can be an Indian or a foreigner.
Get In Touch
Call us to know more about court marriage
Call us at

+91-9810526264

or Email

info@courtmarriageconsultant.com
WHY CHOOSE COURT MARRIAGE CONSULTANT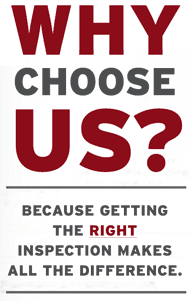 Court Marriage saves wasting of time and money.
Court Marriage is authorized by law and the Indian Constitution.
Court Marriage for all caste and religion.
Court Marriage is valid as a traditional marriage.
No presence of plenty of quests is required in Court Marriage.
Certificate of marriage.
Same day court marriage & registration.
Your satisfaction is our service value.
Marriage certificate is necessary for happy marriage life.
TESTIMONIALS
My parents were completely against my marriage and were not allowing me to marry the girl I wanted to marry with but then I contacted courtmarriageconsultant.com and they supported me through out my court marriage procedure and even after that…and today I am happily living with my wife…

Chander yadav

Noida

I would like to thank everyone at courtmarriageconsultant.com for helping us for our dream wedding. It was perfectly planned and on time. I would recommend courtmarriageconsultant.com to everyyone.

Amit Sharma

South Delhi

I am very happy and satisfied with all the services provided by courtmarriageconsultant.com, i highly recommend courtmarriageconsultant for any kind of court marriage related work

Sunder kumar

Ghaziabad
Court marriage in Ghaziabad, Court marriage in Delhi NCR, Court Marriage in Noida, Court marriage in Faridabad